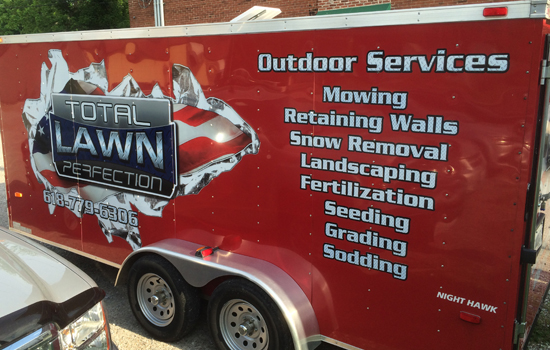 03 Dec

Car Wraps, The Good, The Bad, and The Ugly
Things You Should Think About With A Vehicle Wrap
So you want to get a car, van, truck, or just about anything wrapped.  Today you'll see that just about every business has at least one vehicle wrapped and many have their fleets.  But this question comes up regularly.  "How much does it cost to get your car wrapped?"  Vehicle wraps have evolved.  The materials, the tools, and techniques have made car wraps "easier" for installers.  The vinyls that are used have longer lives and with the correct installation can provide you with a longer term return on your investment.
Wraps have 3 components that you should consider.
DESIGN
First and foremost, do you have a design?   Does it fit your brand?  A wrap design should complement the vehicle.  Body lines, curves, obstructions, should always be considered.  All text copy should appear naturally on the vehicle, missing areas that would create a visual oddity.  This goes for images as well.  You don't want a face to look funky when it crosses a void or hits a body moulding.  So keep your design in mind and without a doubt use a designer who knows vehicle wraps.
WRAP MATERIALS
Secondly,  know the difference in materials that companies use.  Don't let them tell you they can save you money and use a grade of material that is automotive acceptable for flat applications.  This material is thicker and has a tendency to lift off of curves, corners, and recesses.  It may not look that way right after the install, but it will look that way soon after.
THE FINAL PRODUCT
Finally, understand the limitations of a wrap.  THEY WILL NOT BE PERFECT.   Unfortunately there will be small bubbles and seams in a wrap.  As installers continue to get better with the strategic locations of panel breaks and use of wrap tools, wraps are getting better.   But there is not such thing as flawless.  The thing to keep in mind is that the graphics are designed to be seen at a slight distance, and usually while moving.  So nobody sees what you see.  Really ask yourself this,  is this truck wrap a reflection of my other marketing efforts?  The answer should be yes and you are continuing to build brand equity across all your channels.
So choose a company that has the experience of designing and installing graphics on different types of mediums.  A trailer, a car, and a truck have different nuances.  But with the right team you'll have results that will last you a long time and a higher ROI.